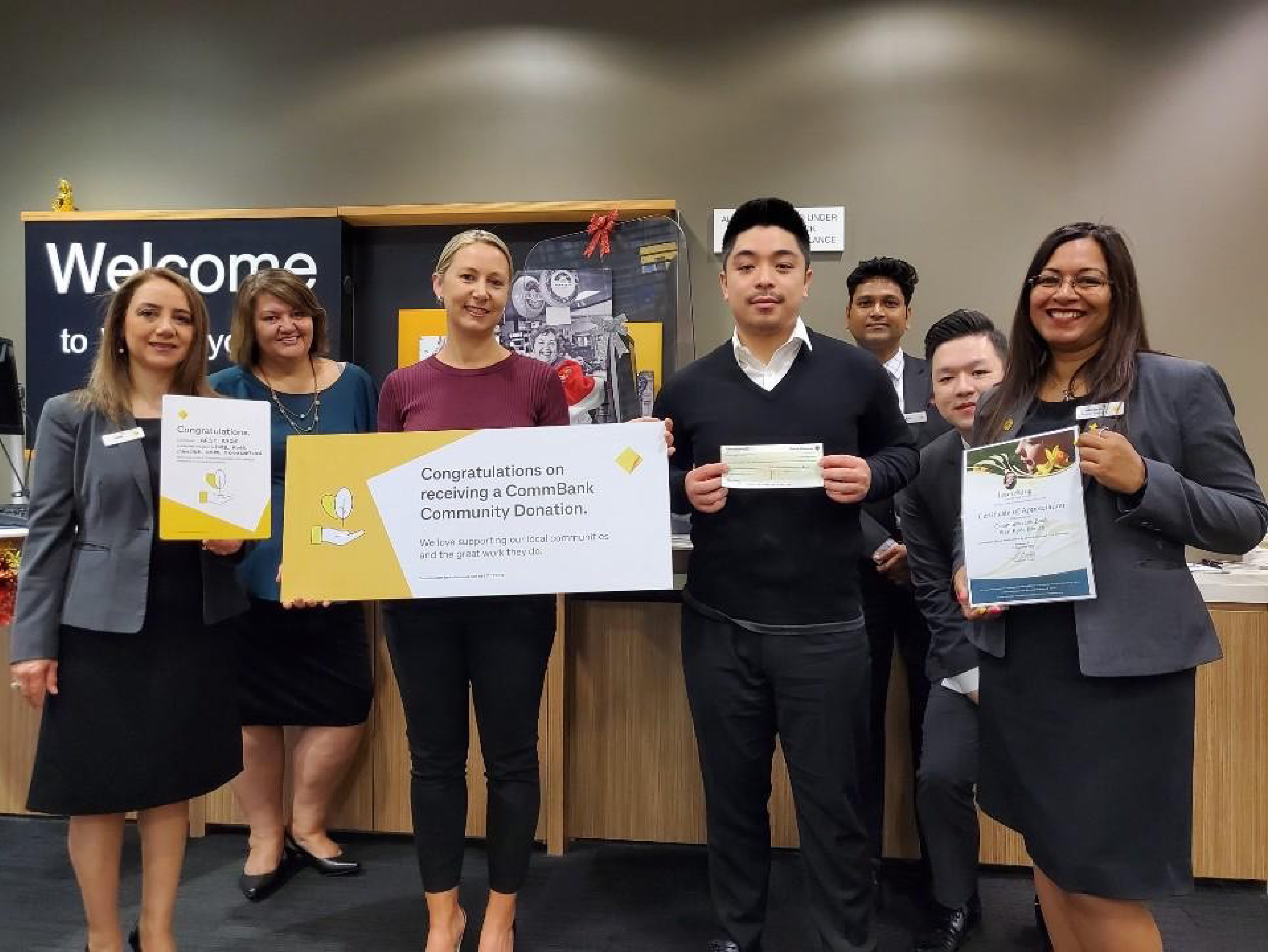 In early December 2020, Lisa Coates, Lynne King Trustee has gratefully accepted a donation from Michelle and the team at West Ryde Commonwealth Bank as part of their community donations.
Commbank Community Donation Program gives local branches the chance to donate $500 to community organisations across Australia, to help them continue their amazing work and LynneKing Cancer Care Foundation was the recipient of the donation from the West Ryde branch. This donation will be used to provide assistance to those persons with cancer who find themselves in financial difficulty.
We are so grateful for their support of our charity for making a difference in our local community.