The Lynne King Cancer Care Foundation has been established to provide assistance to those persons with cancer who find themselves in financial difficulty or who lack an appropriate support network.
The following are just some of the areas where the Foundation may become involved. To assist those who suffer financial hardship as a direct result of the cost of treatments or loss of income, or both.
The Foundation seeks to support individuals affected by cancer in three distinct ways –
The financial underwriting of more effective treatments where the financial gap places them outside of the individual's personal reach.
Assistance to a personal carer in need of respite, by the provision of nursing care during their absence.
To assist both carers and those with cancer to access as many legitimate support organisations as possible and provide a framework in which to communicate this information to others.
The Foundation hopes to help as many of these people as funds will allow.
The Facts
The Lynne King Cancer Care Foundation is a charity working to help those with cancer. The charity is registered with the Australian Taxation Department and all donations of AUD $2 or more are fully tax deductible.
However, all those associated with the foundation, including the trustees, are volunteers and receive no payment, either direct or indirect, for their services. This web site is being developed and maintained by volunteers. Such is our commitment to helping those embarking on a journey that we are all too familiar with.
The administration of The Foundation is provided by a voluntary board of trustees. Therefore all money raised or donated to the Lynne King Cancer Care Foundation will be used to aid those suffering the effects of cancer.
When you begin sponsorship with the Lynne King Foundation you will gain an improved company profile with a positive corporate social responsibility.
Depending on the location and size of your company you may want to be involved with The Foundation as a whole or you may prefer to sponsor a specific campaign or event.
Flexibility is the key.
The choice is yours and there will always be some way in which you can support us, that will suit you and your company.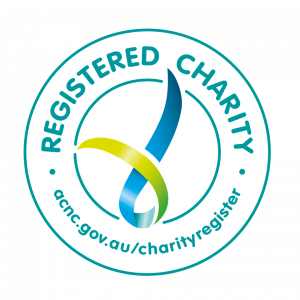 The ACNC (Australian Charities and Not-for-profits Commission) has created the Registered Charity Tick to help charities show the public that they're registered with the ACNC.
The Registered Charity Tick is intended to promote public trust and confidence in the sector via this increased transparency and so donors can easily identify registered charities.
Only registered charities can display the Registered Charity Tick. If you see the Tick, it means the charity is listed on the Charity Register and is regulated by the ACNC.
More information https://www.acnc.gov.au/charity/tick-charity-registration