Throughout the years we have held various fundraising events to help raise much needed funds for those with Cancer.
We have had people running Marathons, participating in bike rides, Iron-man events, head shaving, morning teas and our ever so popular Gala Dinner Fundraisers.
We have held 7 Gala Dinners over the years, with the help of our friends at The Epping Club who go out of their way to help our night go off without a hitch. We are also fortunate enough to have sponsors such as ABT Group and Pronto Software who make very generous donations towards the night and ongoing support of people with Cancer. All funds raised on the nights go directly to those the foundation assists.
Stay tuned to this website or follow us on Facebook and Instagram to hear about our next event.
They just keep getting better.
2020 "Comedy for a Cause" 
On Saturday 7th March 2020 we held our very first "Comedy Night". It was a fantastic night with plenty of laughs provided by comedians Umit Bali, Andrew Paskin, David Smiedt and Peter Berner who brought the house down to conclude the night.
It was so good to see so many familiar faces, some of whom have been coming to our events for over 10 years.
Special thanks to our sponsors ABT Group, Pronto Software, The Epping Club and Hello World Travel Top Ryde and congratulations to those of you that won raffle prizes.
Make sure you follow us on Facebook and Instagram to keep up to date with what we are doing and any upcoming events.
Thanks to all guests who came along and supported us on the night. The money we have raised will go directly to someone who is struggling emotionally and in financial distress as a result of their cancer diagnosis and the ongoing battles that come with it.
View Our Previous Events: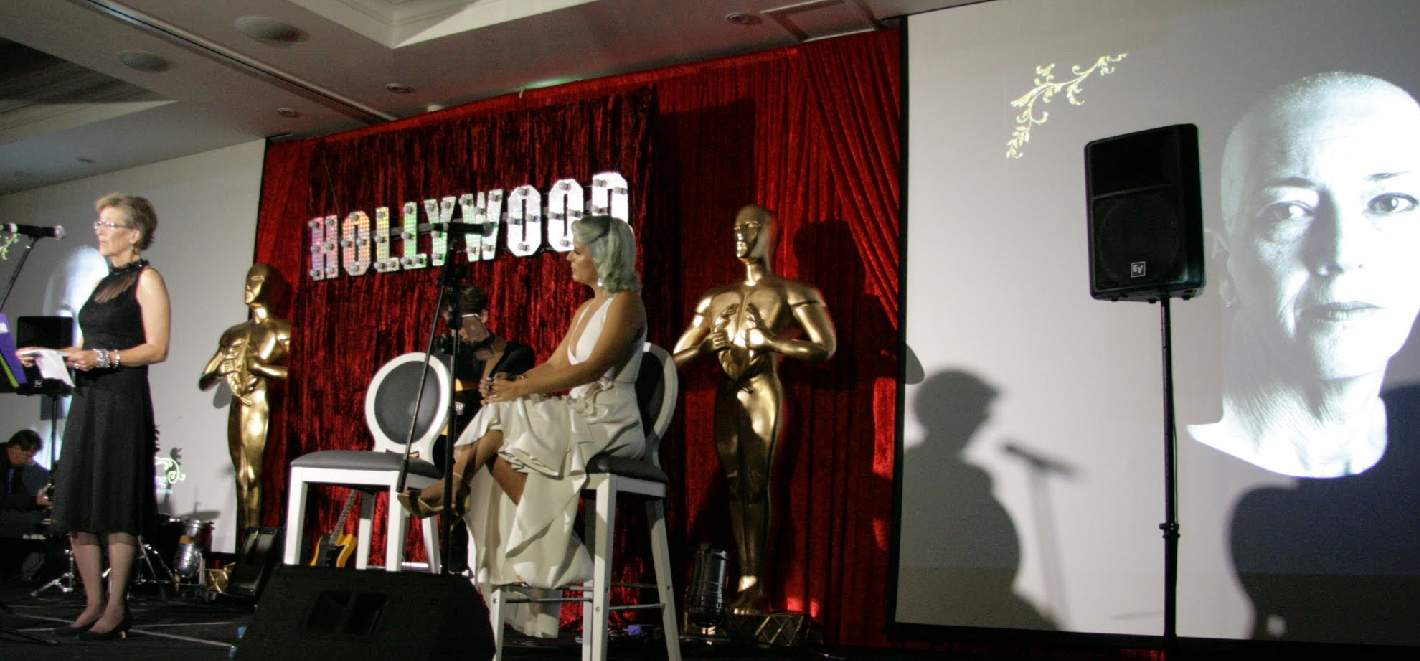 2016 Gala Dinner
On Saturday 10th September 2016 we rolled out the red carpet for our 7th Annual Gala Dinner with a Hollywood theme. We enjoyed amazing entertainment by Gemma Lyon, The boys from Jersey of Motown and of course Chasing the Moon. We also heard from Susan, a beneficiary of the foundation over the years and her journey and how the foundation was part of that journey. We also had our favourite tenor Dimitri who gave Susan a beautiful serenade.  READ MORE...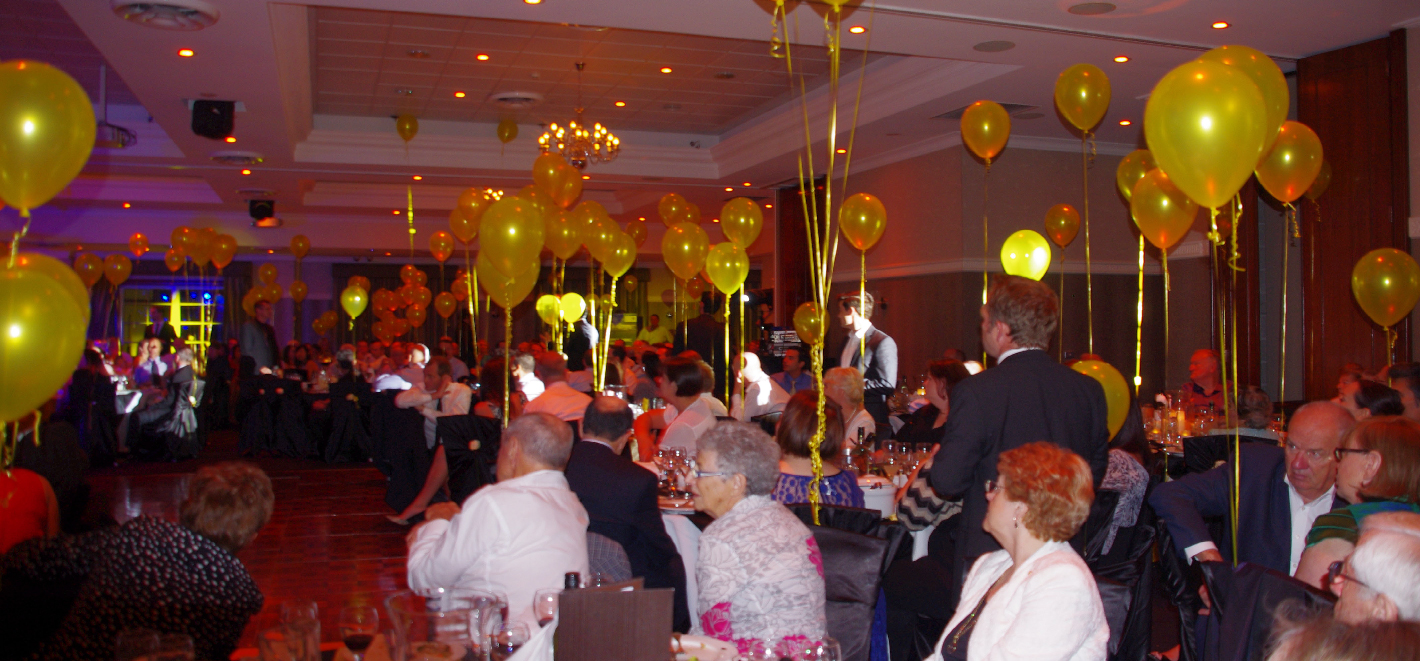 2015 LKF Rememberance Dinner
This night marked the 10th anniversary since the passing of Reg's wife, Lynne King, who lost her own battle with Cancer in 2005. A celebration of the wonderful work Lynne had done caring for cancer patients throughout her nursing career, some of that time battling cancer herself. A celebration of the courage and resilience shown by so many the Foundation helps. As always the entertainment was astounding. Our MC Dimitri Kopanakis, an accomplished tenor did a stirring rendition of "My Way" and then the 10 tenors took the stage singing in beautiful harmony and making the hairs on our neck's tingle. Reg was later cajoled up on the stage to join them for "Impossible Dream", much to the audiences delight.  READ MORE...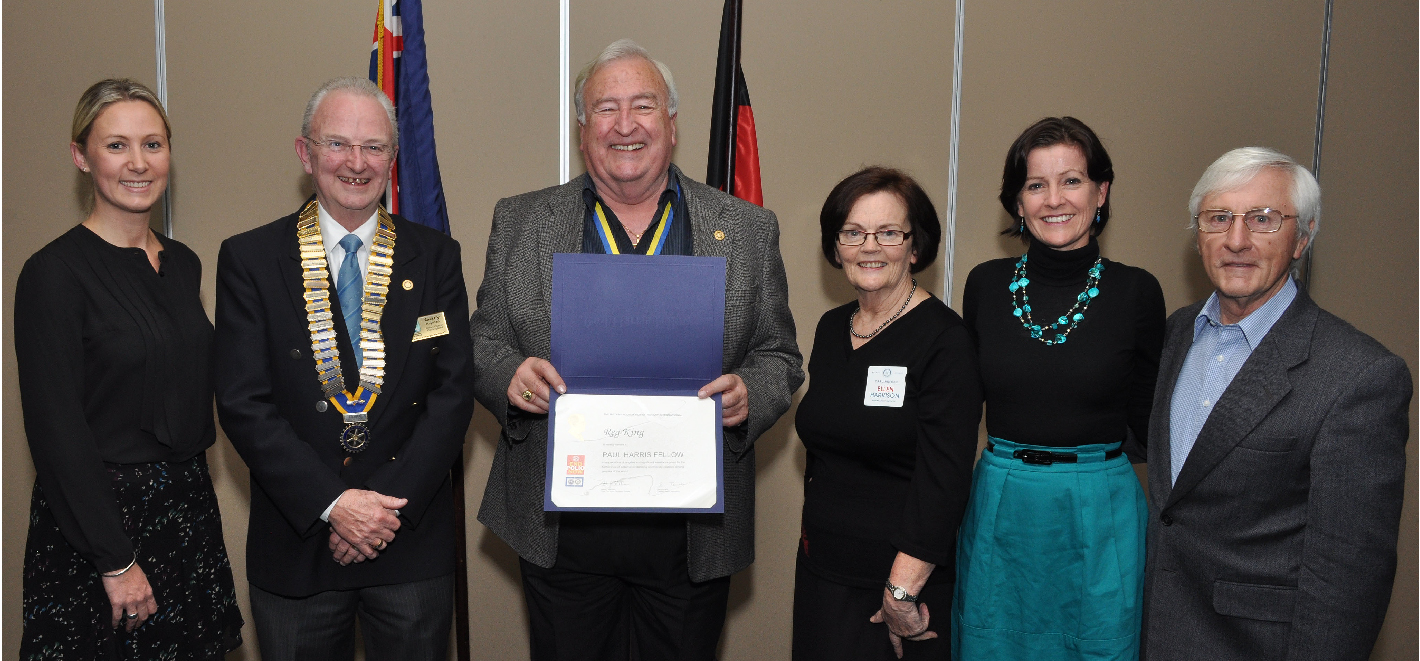 2013 Rotary Award
In May 2013, Reg King, Trustee of the Lynne King Cancer Care Foundation was recognized by Carlingford Rotary Club with a Paul Harris Fellow for his contribution to the community. Presented with a Certificate and a lapel pin and medallion. READ MORE...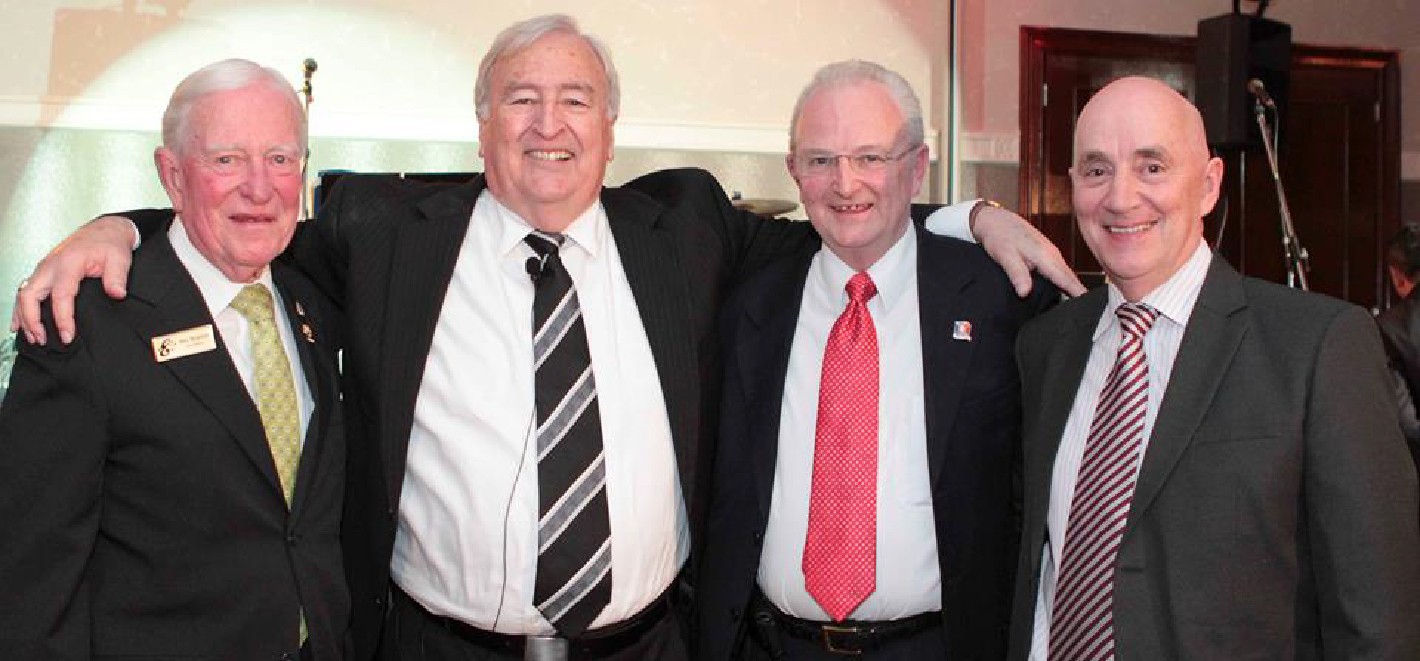 2013 5th-Year Anniversary Dinner
On Saturday 17th August 2013 we held our 5th Annual Gala Dinner. Our theme for the night was "Shine bright like a Diamond".
The entertainment began with a performance by the sultry 'String Angels', then later in the evening guests were blown away by the sneaky styling's of 'Tenors Undercover' with Dimitri opening the performance as a 'world renowned Greek opera singer.' Guests then shimmied the night away with dance music provided by long time Foundation supporters 'Chasing the Moon'. The evening was a chance to remember those we have lost in their brave fight with cancer and those that with our help continue to fight.  READ MORE...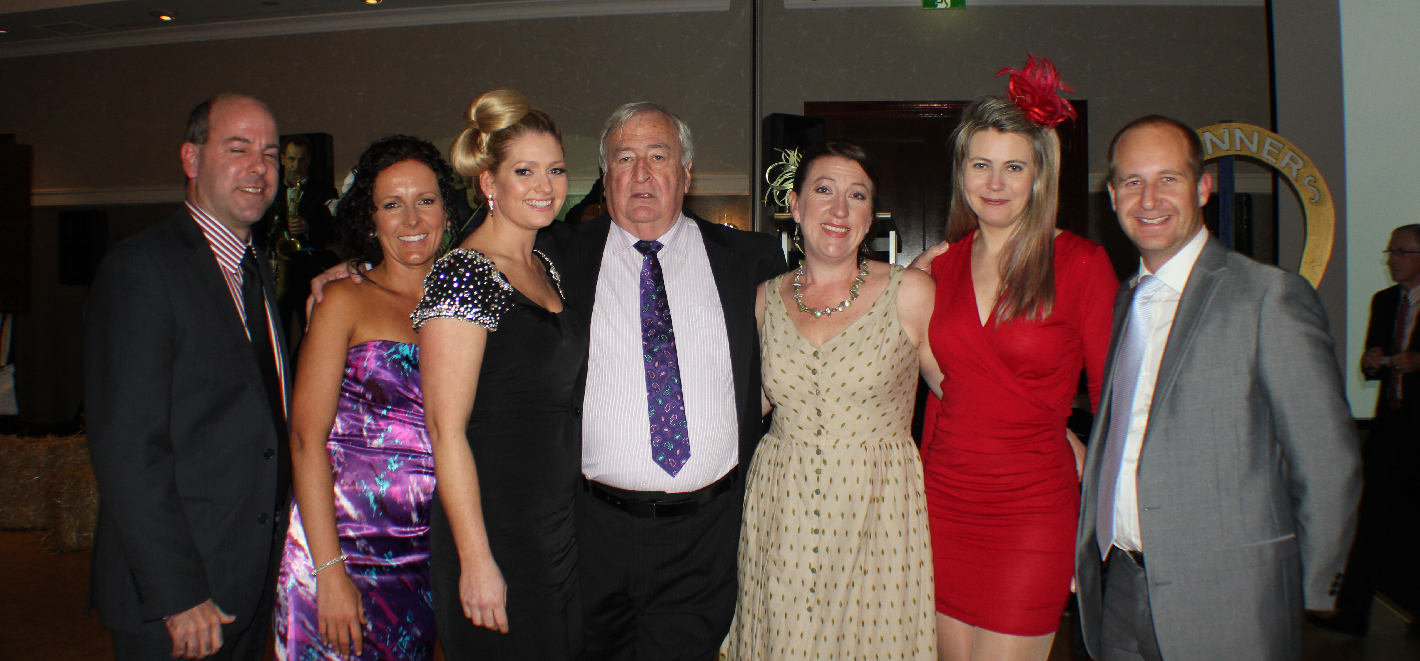 2012 Spring Fling Gala Dinner
On Saturday 1st September 2012 we held our "Spring Fling" annual gala dinner with a spring racing carnival theme. We were entertained with live music from "Chasing The Moon" (formerly Moondance) and the very entertaining "Three Waiters" who brought the house down. We also ran the "Lynne King Derby" our very own horse race. It was a very successful night with almost $40k raised.  READ MORE...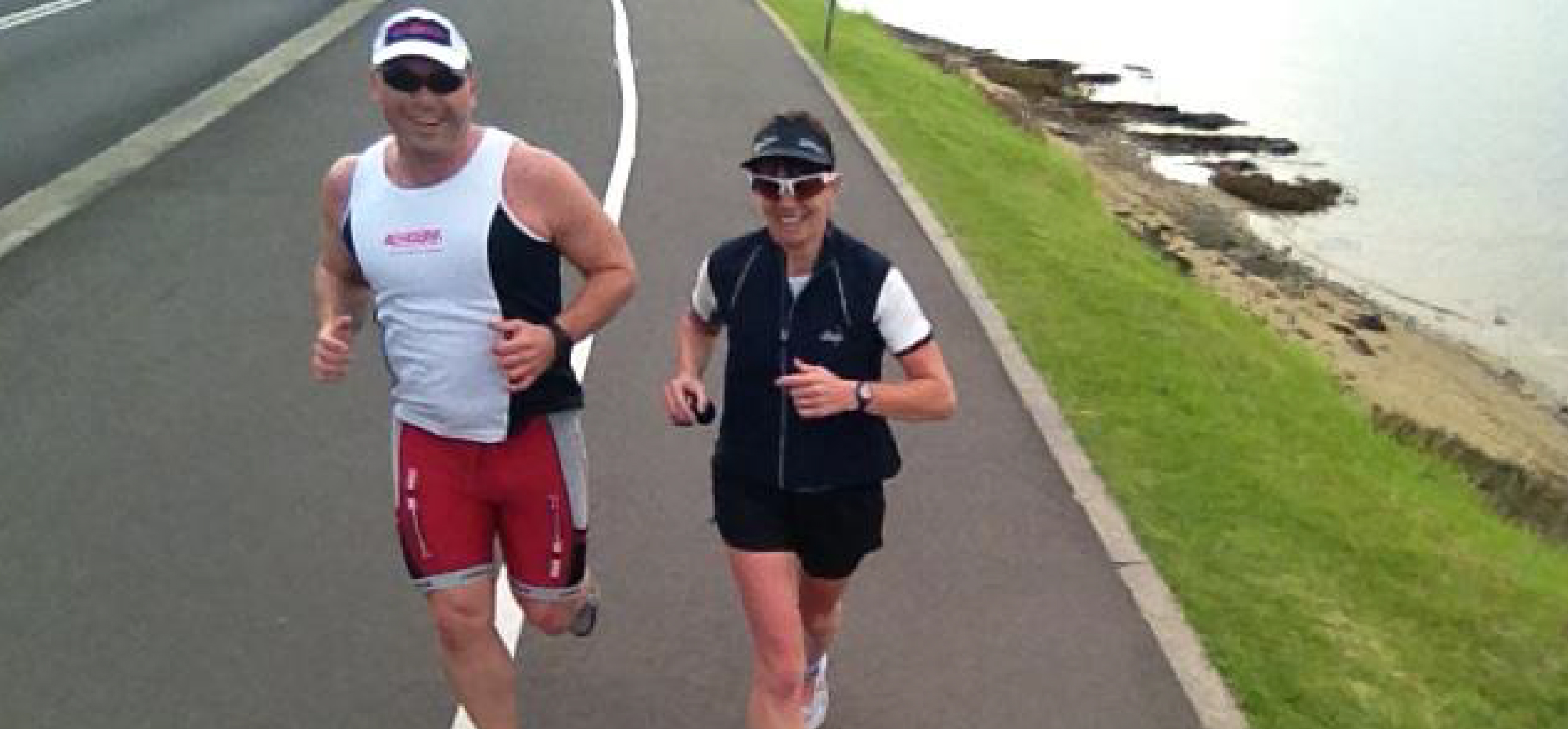 Koppo's Run 2012
From March 25th 2012 Koppo ran every day for 200 days to raise over $6500 for the Lynne King Cancer Care Foundation. A total of 2000 kms with 200 people. READ MORE...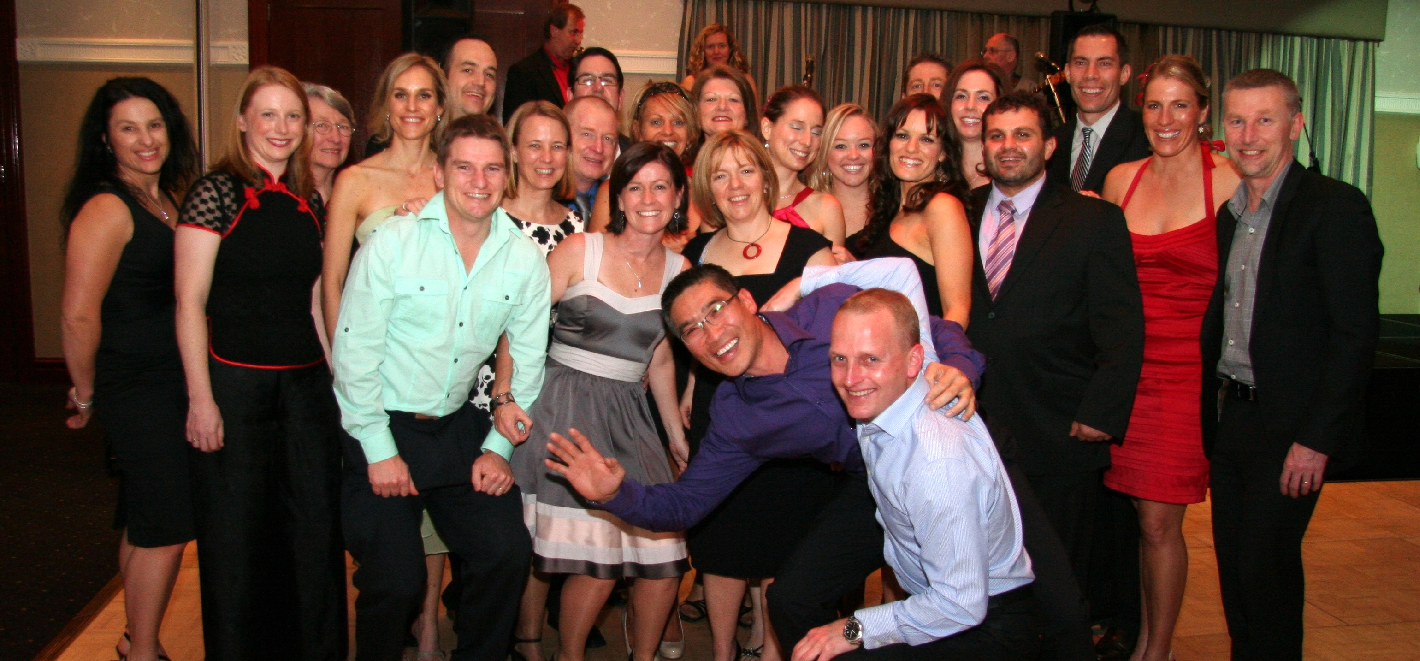 2011 Christmas in July Dinner
On Saturday 30th July 2011 we held our 3rd annual fundraising dinner; once again at the outstanding Epping Club. With a Xmas In July theme.
We were lucky enough this year to have world renowned comedian Bruce Griffiths perform as well as Kathy, Peter and Paul from Moondance again who have been with us for all three Foundation Dinners so far.
We also had "Love Love Dance" a Latin Dance performance with Kristine and Fernando who invited the audience to join them on the dance floor to sharpen up their Latin Dancing skills.  READ MORE...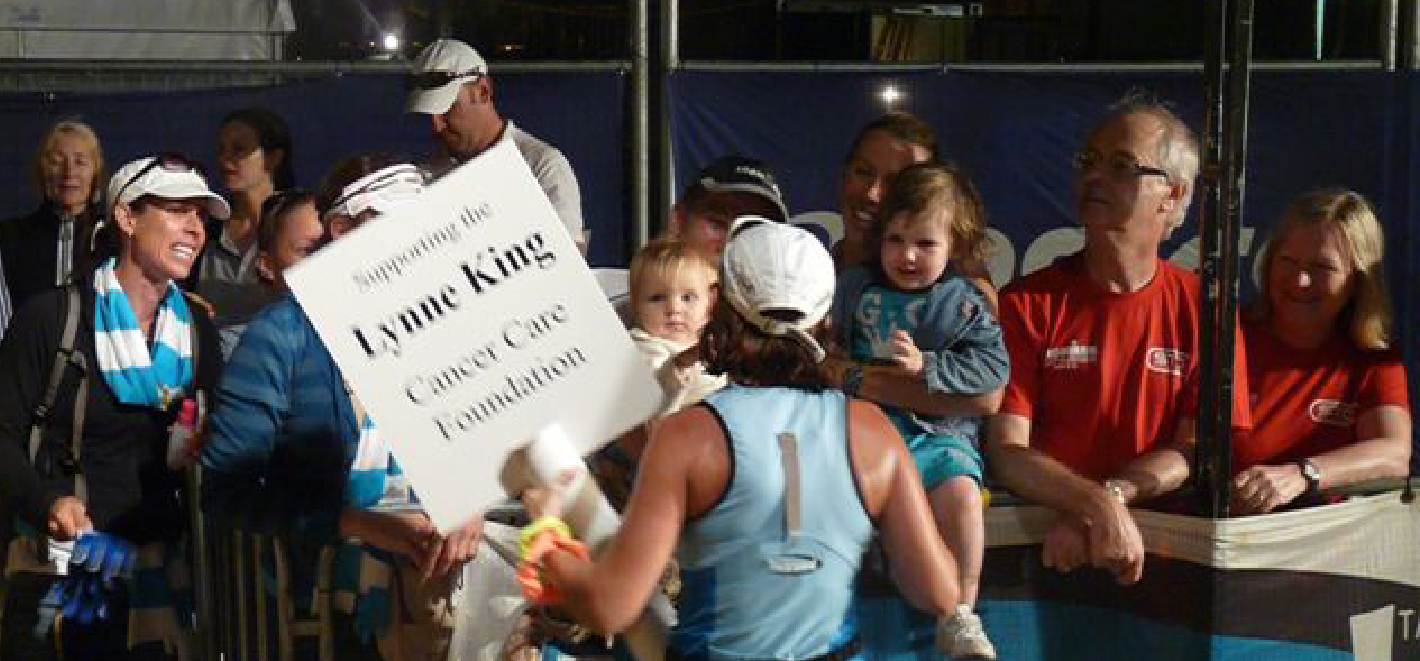 2010 Lisa Ironman
Lisa, Lynne's youngest daughter, entered the Ironman with two objectives.  The first was to fulfil a request from her late mother, which was for Lisa to one day complete an Ironman.  (Her mother didn't fully comprehend the enormity of her request, but such was her belief in Lisa's abilities and determination that she didn't think anything was beyond her horizons). Her second objective, as a trustee of her mother's charitable foundation, was to raise $10,000 in sponsorship monies to go towards carrying on the work of the Lynne King Cancer Care Foundation. She achieved both and crossed the finishing line in just over thirteen hours, carrying with pride and a tear in her eye, a placard which read, "For my Mum!"
When congratulated, Lisa was quick to thank her husband Mark and the members of the Balance-UTS Triathlon Club for their support, training, help and motivation throughout the challenge. No doubt, a further inspiration would have been the fact that her two children were close by throughout the day.  READ MORE...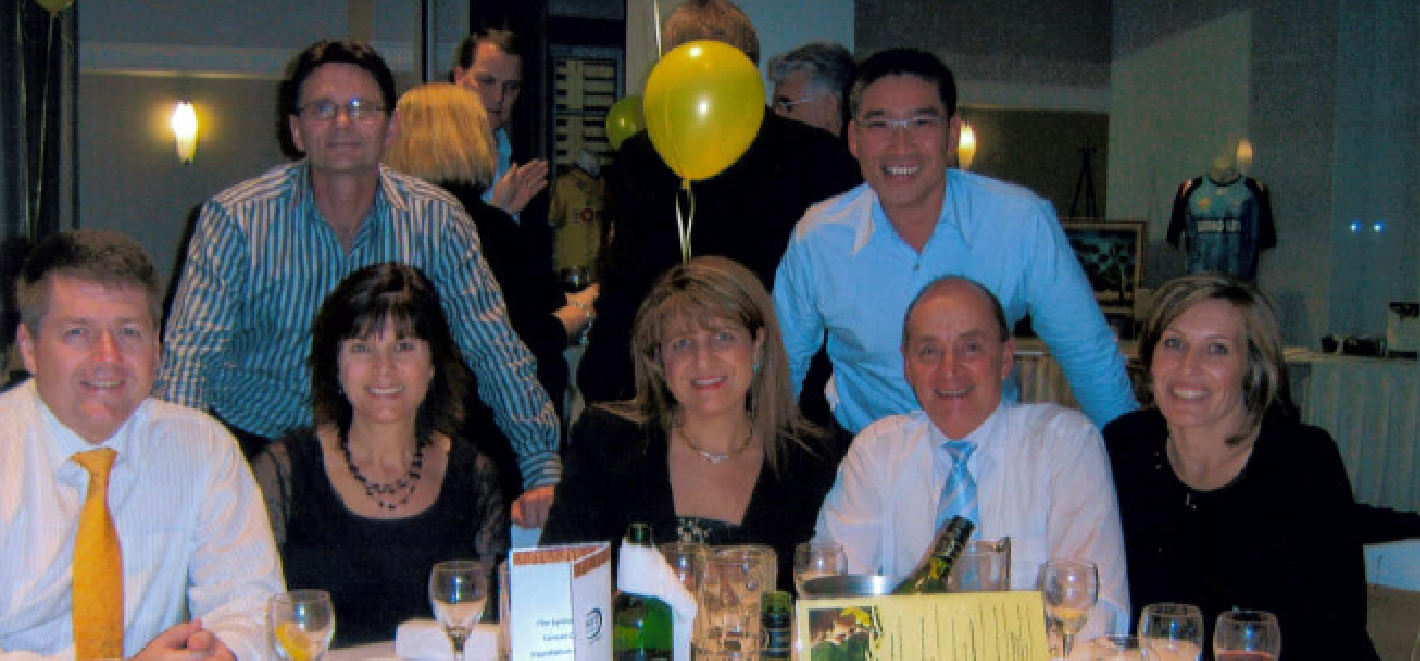 2010 Fundraiser Dinner
On Saturday 26th June 2010 we held our 2nd Annual Gala Dinner. The date once again significant as it would have been Lynne's birthday.
This year we were entertained by comedian Tommy Dean and the talented band Moondance. It was a great night to celebrate the success of the foundation since our launch and to thank our generous supporters. READ MORE...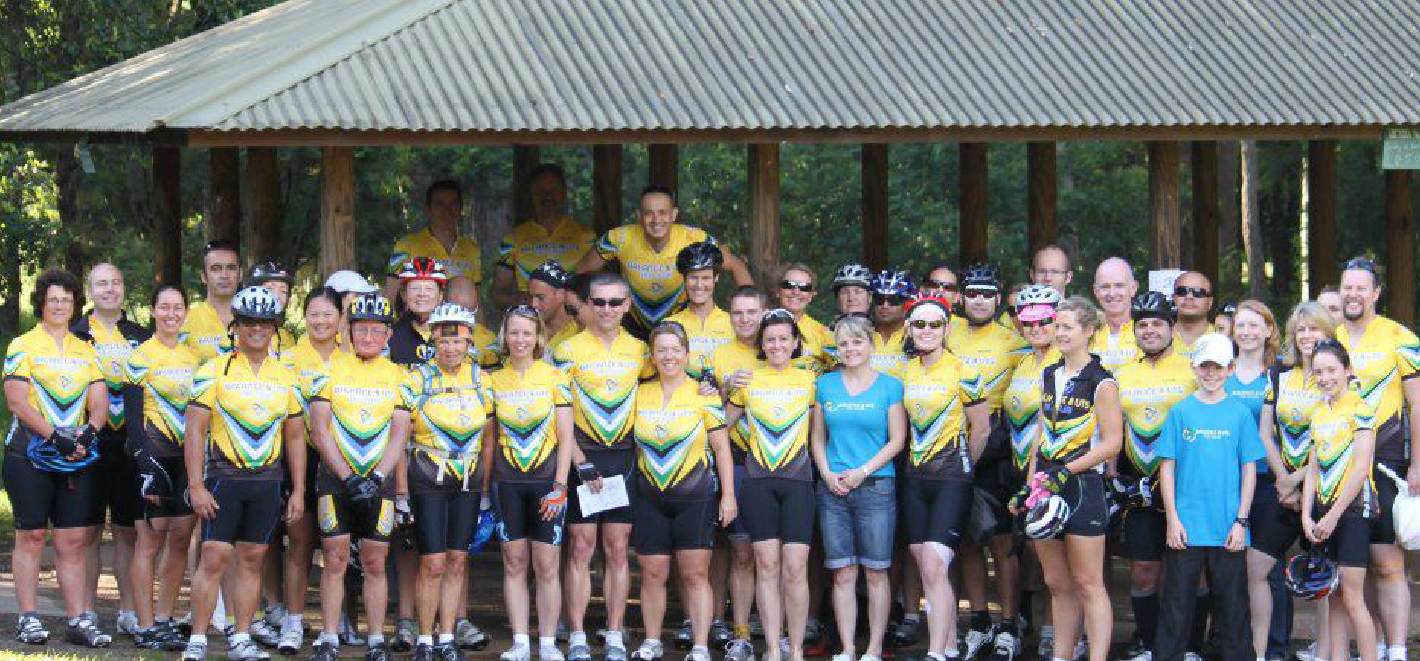 Balance Tri Club 100km Bike Ride 2011
More than 40 members of the Balance & UTS Triathlon Club rode 115km through the hills of Galston and the picturesque Hawkesbury Valley and back to raise over $4500 for the foundation. For many members it was their first attempt at such a marathon ride. Riders ranged from 14 – 60 years old. Reg King, Trustee of the Lynne King Cancer Care Foundation was there to give them a pep talk before the ride. "It was inspiring to have Reg King of the Foundation on hand to encourage us before the ride" said club president Mike Steinberg. "Reg told us about a young woman, in her early 20's, who has recently completed cancer treatment and become engaged and has a new lease on life because of the support provided to her through funds raised by the Tri Club and the community."  READ MORE...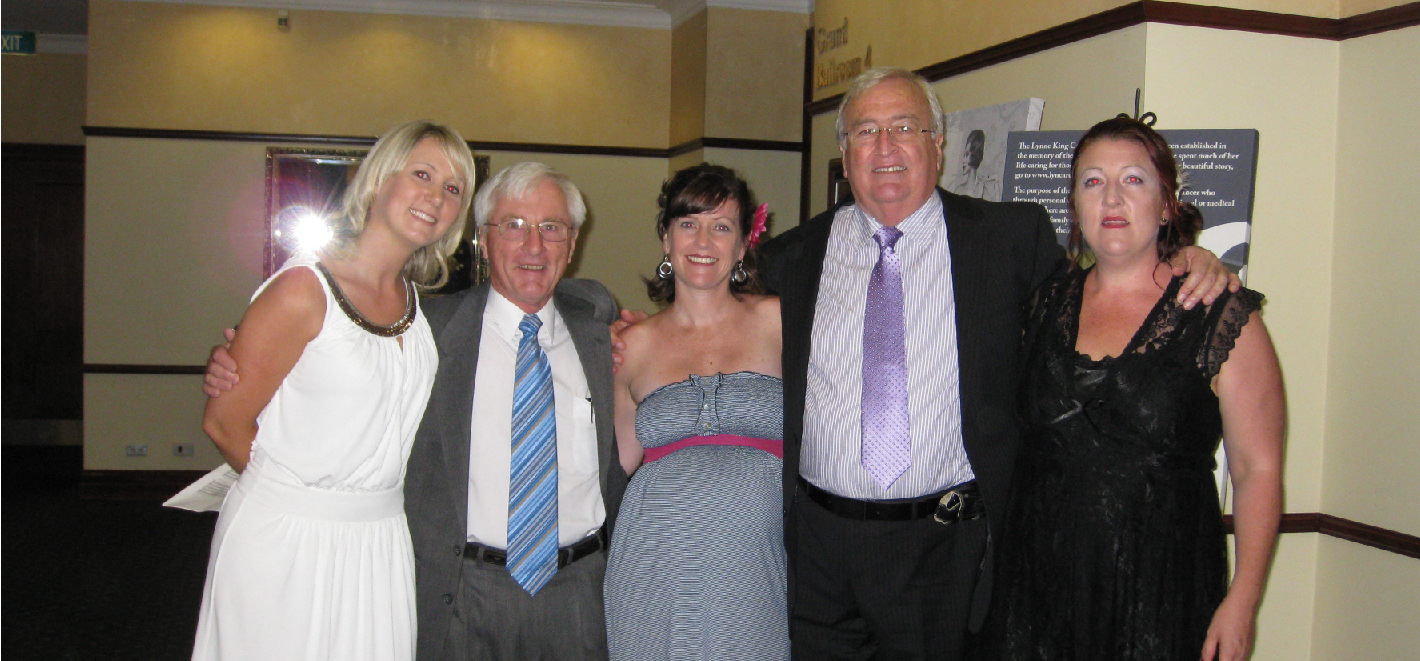 Foundation Launch 7th March 2009
On Saturday 7th March 2009, the 4th anniversary of Lynne's passing we held the Foundation's official Launch Dinner. While Lynne was high in our thoughts on the night, our main purpose in coming together was not about celebrating the life of Lynne but rather raising the awareness of the existence of the Foundation and its purpose.  Our guest speakers were Dr Philip Lee and Kim Hobbs, experts in their field, who took us on a journey to better understand just what the Lynne King Cancer Care Foundation is all about and how the services and support provided by the Foundation complement many of the other services available to people with cancer and their Carers. We were also fortunate that night to have the great Kamahl take time out of his busy schedule to entertain us with his songs. READ MORE...
 "Tour de Vines" 2009
On the 23rd May 2009, The Balance & UTS Triathlon crew participated in the annual ride from Sydney to the Vines to continue their support of the Lynne King Cancer Care Foundation. As a result of their efforts, a smidgeon over $4,000 was raised for the Lynne King Cancer Care Foundation which is amazing. . READ MORE...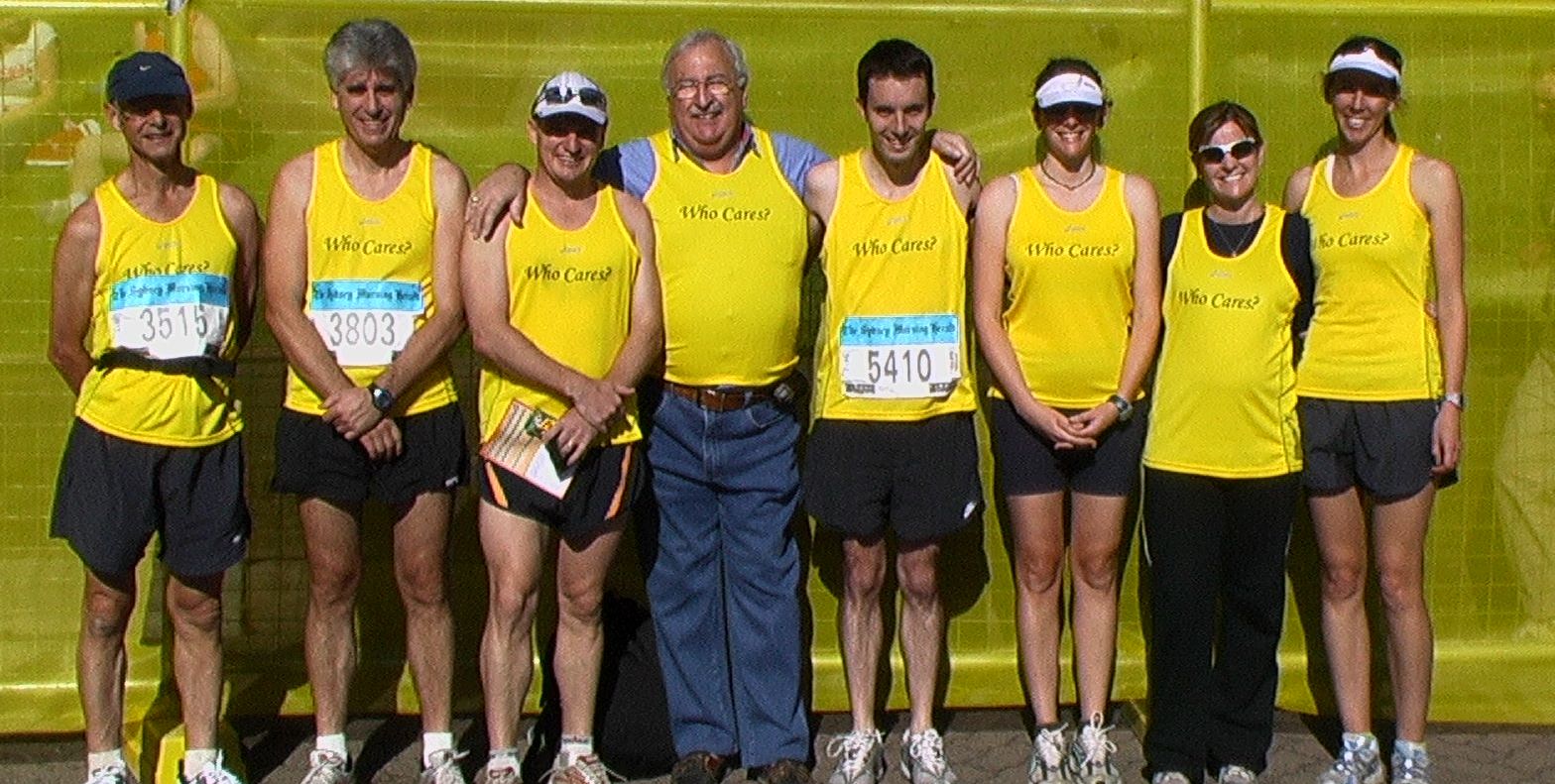 Sydney Morning Herald Half Marathon 2007
On Sunday 20th May 2007, a group of athletes participated in the Sydney Morning Herald Half Marathon. A special group, the "Lynne Cares Group" ran to raise money for the Lynne King Cancer Care Foundation. George Dragunow, Trustee was one of those runners! READ MORE...